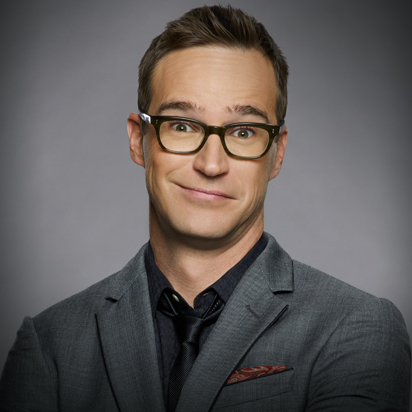 Mike Richards serves as host of GSN's new series DIVIDED, a hybrid game show/social experiment where he must act as both referee and antagonist, encouraging the show's contestants to engage with one another as they vie to stay in the game and win money. Richards has spent the better part of his life in the world of game shows, both in front of the camera and behind-the scenes, most notably as the two-time Emmy® Award-winning executive producer of "The Price Is Right," hosted by Drew Carey and "Let's Make A Deal," with Wayne Brady.
In front of the camera, Richards is best known to GSN viewers as host of "The Pyramid," and has also served as host on "Beauty and the Geek" and "Dailies." Aside from hosting duties, he has worked as a producer on "The Weakest Link" and "The Family Television Awards" before joining "The Price is Right in 2008 and "Let's Make A Deal" in 2009.

Earlier in his career, Richards worked for television legend Dick Clark as his Vice President of Development and Current Programs, which he calls "earning my Masters degree in television." During his time with Clark, Mike says the TV icon, "taught me the business. Budgets, work ethic, intensity, how to pitch a show to a network, how to treat talent…everything." Richards went on to produce several awards shows and primetime shows and was a correspondent on both "The American Music Awards and "Primetime New Year's Rockin' Eve." He also worked as an intern at "The Tonight Show with Jay Leno," and often performed as a stand-up comedian.
Away from the studio, Richards enjoys working on his collection of classic automobiles, including an original 1977 Pontiac Trans Am, just like the one used in his favorite film, "Smokey and The Bandit." He also enjoys golf, wakeboarding and riding horses with his wife and three kids.